THE GRAND Banquet and Conference Center, L.L.C.
Our Grand Buffet includes a cruise ship presentation of food:  four savory salads, 6 item relish selection, two fresh vegetables, one starch selection, choice of entrees, elegantly carved fruit display, fresh baked cinnamon rolls and dinner rolls.
Baked Herb Chicken*
Barbeque Chicken*
Boneless Breast (Citrus or Florentine)
Baked Honey Ham
Swedish, Hawaiian or BBQ Meatballs
Salisbury Steak
Italian Lasagna Rolls
Turkey Breast
Chicken Fettuccine Alfredo
Beef Tips over Noodles
Pork Loin with Wild Mushroom Sauce
Fresh Polish Sausage with sauerkraut
Italian Sausage with peppers and onions
Stuffed Cabbage Rolls
*Baked and barbeque chicken count as one selection
Additional Entrees
(Available at increased cost per person)
Chicken Cordon Bleu
Chicken Parmesan
Boneless Mango Coconut Chicken
Battered Jumbo Shrimp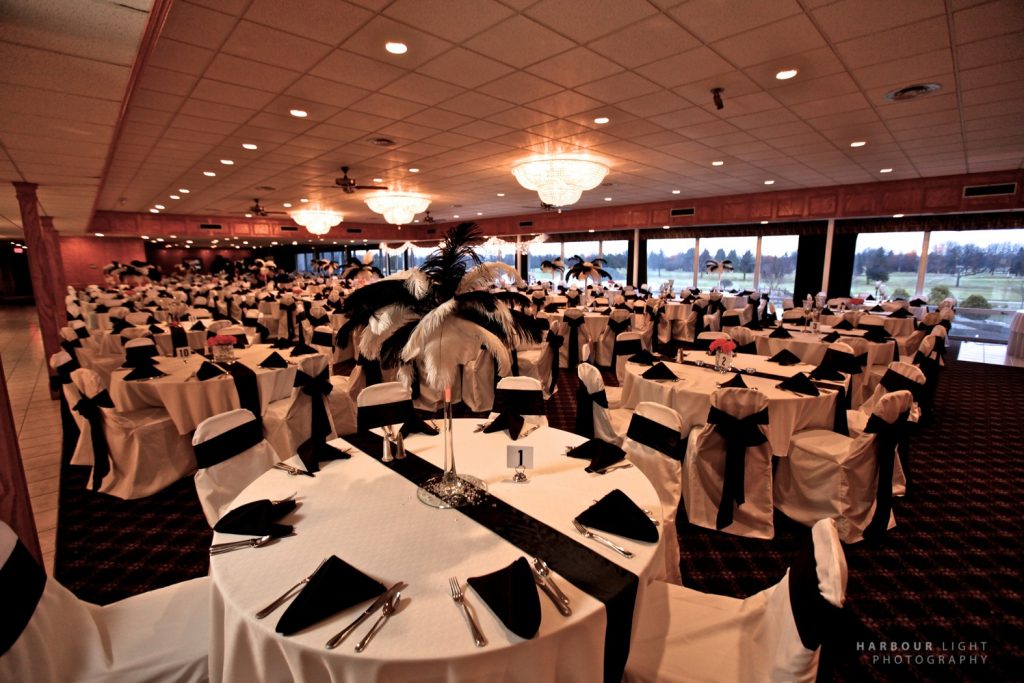 Sliced Beef/Au Jus
Grilled Salmon with lemon dill sauce
Herbed Barons of Beef with carver
New York Strip Loins with Carver
Corn Nib let
California Blend
Corn O' Brien
California Stir Fry
Green Bean Almondine
Candied Carrots
Yellow & Green Bean Medley
Green Bean Casserole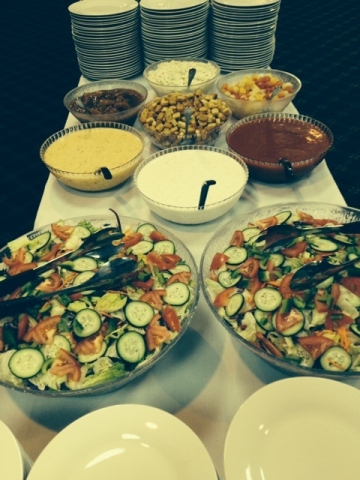 Redskin Potatoes
Buttered Noodles
Parsley Buttered Potatoes
Wild Rice
Whipped with Gravy
Cornbread Stuffing
Pasta Alfredo
Pasta Marinara
Mashed Sweet Potatoes
Au Gratin Potatoes
Scalloped Potatoes
Real Mashed–Available w / wo garlic.
Prices are subject to a 24% combination of tax and gratuity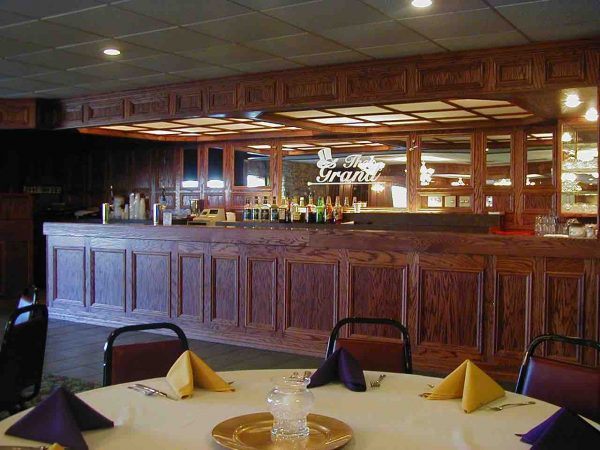 Our special bar packages take the guesswork out of the total bar cost for your event-use our cost per person plan.  The bar is unlimited from 5:00-12:00 (7 hr. max.)  If the event starts before 5:00 then all end times will be adjusted accordingly.  Standard ending time for the bar and D.J. is 12:00a.m.
Non-Alcoholic Bar Package– A delicious house punch, coffee and fountain pop.
Basic Bar Package– Choice of three alcoholic punchbowls, Draft Beer, house brand wine and fountain pop.
Premium Bar– Eight house brand liquors (vodka, gin, rum, spiced rum, scotch, whiskey, Crantasia and peach schnapps) with a variety of mixes including Manhattans and martinis.  House brand wine, draft beer and fountain pop will also be available to your guests.
Ultra Bar– Eight premium brands including Absolut, Tangueray, Canadian Club with a variety of mixes.  House brand wine, draft beer, fountain pop and juices will be available to your guests.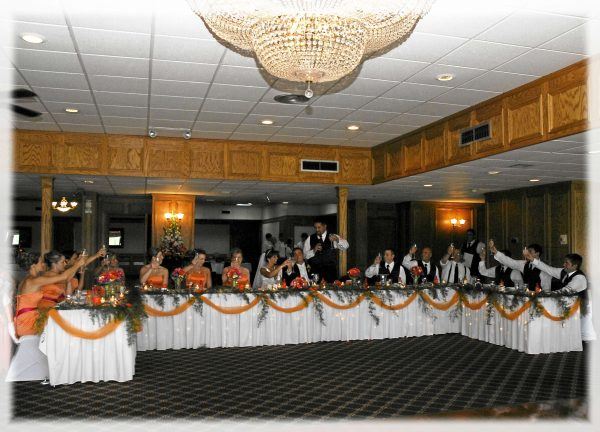 Champagne-$15.00 per bottle
Wine-$12.00 per bottle
Keg Beer-$195.00 per ½ barrel
Pony Keg-$125.00
Dollar dance liquor is not included in the packages and must be purchased through the Grand.  
Individual shots will not be served at the bar.
Prices are subject to a 24% combination of tax and gratuity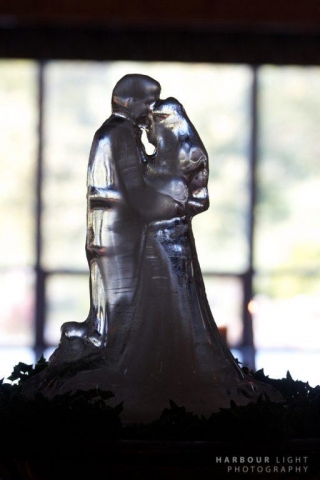 We all loved the service and food .. excellent place for having a wedding and reception. We highly recommend this place!
Primary Communities Served
Auburn
Bay City
Bridgeport
Buena Vista
Carrollton
Chesaning
Coleman
Crump
Essexville
Frankenmuth
Freeland
Hemlock
Kawkawlin
Linwood
Midland
Millington
Oakley
Reese
Saginaw
Saginaw Twp.
St. Charles
University Center
Vassar
Zilwaukee